This is where we display why it's great to collaborate and communicate! Browse our collection of interviews below to hear the stories of various industry professionals. Their journeys will inform you and provide guidance on shaping your career journey. Also, connect with us on the SC&I Career Corner on LinkedIn!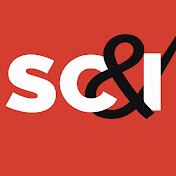 Nadia Gidwani, BA Communication 
Vice President at GCI Health
Nadia Gidwani's passion for healthcare, diversity and inclusion shines through in this inspirational interview. Nadia's sage advice will help you overcome uncertainty on your career journey and show you how to the change the way your industry looks for the better.  Always remember: you can make it too if you are passionate about what you do! 
Lauren Stone
UX/Product Designer at Florence Healthcare
 Whether you are starting your career or changing your career, Lauren Stone has you covered. Lauren's diverse experience and entrepreneurial spirit is on display in this interview. Her career advice and expertise is useful to professionals in every field.
Colin DeVries, MCM '18
Media Relations at NYU Langone Health
Colin DeVries' career journey has taken him everywhere from courtrooms to newsrooms to natural disaster zones. He has advice and insight for professionals in every industry, and in this video, he even shares sage advice he received from legendary broadcast journalist Anderson Cooper! 
Shaun Mickus, BA '91, MCIS '93
Senior Director of Local Community Impact at Johnson & Johnson
Shaun Mickus is an example of how communication skills can be used to greatly improve society. Shaun's background in communication was the catalyst for his career in sustainability, strategic philanthropy, and community relations. Learn about these topics, CSR, ESG, and more, and discover how to start your career in these fields and be a force for positive change.
Skylar Allen Frederick, BA Communication '15 
Influencer Marketing Manager at Native
Interested in becoming a social media professional and don't know where to start? Skylar began her social media career right here at Rutgers. Listen to her journey, and learn how to potentially jumpstart your social media career and build your personal brand.
Lauren Bell, MI '18
Digital Imaging Technician at Princeton University
Preserving our cultural heritage is a true passion for Lauren Bell – one that she's turned into a career. Lauren discusses her extensive experience from Frick Art Reference Library, Rutgers University Special Collections and University Archives, and the Museum of Modern Art to inform your career journey.
Shady Beshai, ITI '19, MI '20
Data Scientist at Panasonic
According to Shady's LinkedIn, he is a "Data nerd determined to change the world one project at a time." Find how you can change the world too through and career in data as well! Shady is a Rutgers SC&I student through and through, and his career journey will certainly help you! 
Josie Faass, Ph.D 
Executive Director of the Robert Schalkenbach Foundation
Josie Faass Ph.D has a wealth of experience, and it is on display in this video. From program development and evaluation, quantitative and qualitative research, writing, and grant writing, Dr. Faass has something to for everyone in the informative video.
Beth Rizzotti, MI '91
SVP, Business Information Service at LHH
"Networking is critically important from the first day you are at SC&I all the way through your career!" Beth Rizzoti delivers a wealth of insight to all communication and information students and professionals! Hear her passion and enthusiasm, and get inspiration on your career from here experience, knowledge and passion
Andrea Simzak Levandowski, MLIS '08
Project Manager for Small Business Development and Technology at New Jersey State Library
Perseverance and persistency are how Andrea Levandowski got her foot in the door, and maybe those same qualities will be useful for you! See Andrea's story and find your way into you desired industry whether it is Libraries or any other communication and information field.
Peter Sutton, MI '19
Archivist for Audiovisual Collections
You never know where your career may take you! This video featuring Peter Sutton will show you that your degree and experience can take you many places! Look at all the opportunities available (like the SC&I Career Job Board!), and one of them may be your perfect opportunity.
Anusha Muralidharan, MI'19
Associate Application Developer at ADP
If you are interested in a data career, look no further than Anusha Muralidharan. Anusha is passionate about data processing, predictive analysis, machine learning, and information visualization! Hear how the MI program helped her and her career, and how the MI program will surely help your career as well.