This is where we display why it's great to collaborate and communicate! Browse our collection of interviews below to hear the stories of various industry professionals. Their journeys will inform you and provide guidance on shaping your career journey. Also, connect with us on the SC&I Career Corner on LinkedIn!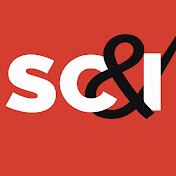 Christian Noel
Owner and Outreach Leader, Your Tech Connect
Christian double majored in Information Technology Informatics and Labor and Employee Relations. He worked at SHI working with clients such as Microsoft in a license based program. From there, Christian leveraged the knowledge of the structure from his experiences to move into a Cloud-based role in an account management role, that became more financial and report based, analysis. This would prepare for the systems engineer role. But then he switched to an AWS Licensing role for Amazon, leveraging his experiences, assets and skill sets for this role. Currently, Christian works within the Cloud Marketplace at CrowdStrike, in addition to being the Owner and Outreach Leader for Your Tech Connect.
Kristina Amaral-Salas
Director of Analytics/Integrated Intelligence (PR)
Kristina Amaral-Salas is a Rutgers SC&I alumnus, with a distinguished career intersecting Public Relations and Data Analytics. Kristina started her career on the account side at a PR agency now known as Taylor Strategy. During her time, Kristina found she had a developing passion for Data Analytics and working with the strategy teams. This led her to pivoting her career to reach strategy roles and cultivate that passion for data analytics. Kristina has worked at UniWorld Group, MWWPR, Ketchum, and now serves as the Director of Integrated Intelligence at Real Chemistry.
Sam Brancato
Account Executive at Violet PR
With a love of creating and amplifying special moments, Sam transitioned into PR following an internship with The Walt Disney Company in 2018. Through a series of internships for agencies including Coyne PR, Sam has worked on public relations projects for brands including CeraVe, TUMS, Alka-Seltzer and Peeps. Sam holds a B.A. in Communication/Public Relations and a B.A. in English from Rutgers University-New Brunswick, where she graduated magna cum laude. She was a member of Lambda Pi Eta, Sigma Alpha Pi and Rutgers Residence Life. She also worked for Rutgers Student Centers and Activities' marketing department, where she gained experience in event photography and social media campaigns. Sam also created and taught her own class on Communication while a senior at Rutgers, on behalf of the Rutgers Career Exploration and Success program.
Cheyenne Riehl 
Graduate Assistant at SC&I
We're continuing our conversation with Cheyenne Riehl, before her time working at Penn Museum Library, Princeton University and Ocean County College, Cheyenne served in the Graduate Assistant position role here at Rutgers School of Communication and Information's, Student Services for Careers. 
Quentin Robinson 
Head of Product and Engineering
Quentin serves as the head of product and engineering for Amazon's branded connected devices team. He previously served in a role as a Product Manager in a devices team at Amazon and prior to that, at Verizon where he led the IOT connected devices. Quentin brings an expertise in building successful consumer and enterprise products. He also has led product, UX, and engineering teams on hardware and software initiatives, earning a reputation for diving deep, turning projects around, and just getting things done. Quentin graduated from the ITI program here at Rutgers SC&I
Stephanie Siano Landman 
Global Communications Manager 
Stephanie has an extensive background working in public relations as well as the different tracks of corporate communications: both internal and external communications. Managing a portfolio of different accounts within the extensive expansive B2B Technology Field. Working for SHIFT Communications and now in a new sector, property technology, at Delos Living where she serves as the Global Communications Manager. We're super excited to learn more about Stephanie's background, career journey and how one gets into this field as well as the perspective on networking.
Suril Dalal
Software Engineer | Scrum Master
Suril graduated in 2016, double majoring in Political Science and ITI major at Rutgers with a minor in DCIM. After interning throughout his senior year, he started working full time as a Test Engineer and now works as a Software Engineer in a tech company based out of Holmdel, NJ
Cheyenne Riehl 
STEM and Outreach Librarian 
Cheyenne has a unique journey by taking the unknown road in figuring out where her journey took her. Cheyenne wanted to be an archeologist, and got her bachelors in Evolutionary Anthropology. But it was an experience out on the dig, moving dirt, that she realized this wasn't for her that forced her to look inward and find out what made her passionate about this field. Cheyenne loved research, libraries and museums. This would prompt on her journey in the next chapter of her life by pursuing a Master of Library and Information Science here at Rutgers SCI, and an internship at the Penn Museum Library at the University of Pennsylvania in the Archeology and Anthropology section of the Museum. Blending both of those passions. She discovered her passion for libraries. She would then go on to work for Princeton University and work for a short time there. Now, she currently serves as the STEM and Outreach Librarian, in addition to collecting for the Anthropology department at Ocean County College. 
Maria Serghiou
Development Program Marketing & Sales Associate
Maria graduated from Rutgers with a Bachelors in both Communication and Digital Marketing and a Masters in Communication and Media. From there, Maria found herself in Animal Health at Merck within the Global Marketing Co-Op program. From there, she went to a health marketing agency, Concentric Health Experience, as a content coordinator working with clients such as Regeneron, Novo Nordisk. In pursuit of finding the right blend of marketing and creativity within her skill sets, she now works at DSM in the Development Program that is broken up into three sectors: marketing, commercial and sales in Personal Care for North America. We're super excited to connect and speak with Maria today as we trace her journey from Pharma to Personal Care.
Jessica Castles Smith
Director, Oncology Corporate and Product Communications 
Jessica Castles Smith is a 2008 graduate of Rutgers University and a 2011 graduate of the SC&I Master's program at Rutgers. Today, she is known as a results-driven, decisive communications leader who has more than 15 years of experience creating and executing strategic communication programs to drive business goals. She is currently a Director of Corporate and Product Communications at the Janssen Pharmaceutical Companies of Johnson & Johnson, where she is responsible for elevating the reputation of the company's oncology business and leading communication and public affairs strategies for the company's fastest growing portfolio. She has worked across Johnson & Johnson's corporate, pharmaceutical, and MedTech businesses and has experience in multiple communications specialties, including employee communications and change management, executive communications and counsel, media relations, public affairs and issues management. Jessica has held roles of increasing responsibility since she joined Johnson & Johnson as a Corporate Communication Fellow in 2009.
Keith Dempsey
Senior Manager (Cybersecurity) 
Keith Dempsey is the Senior Manager of Cybersecurity Operations at Ro, a direct-to-patient healthcare company providing high-quality, affordable healthcare without the need for insurance. Prior to joining Ro, he was the head of intrusion monitoring and incident response at Datto, a cloud-based software and security solutions provider, and spent a number of years as an analyst at Bridgewater Associates, the world's largest hedge fund. He is a (CISSP) Certified Information Systems Security Professional and carries 6 SANS/GIAC industry certifications covering defensive security disciplines of forensics, intrusion analysis, & incident handling. Dempsey received his Bachelor's degree in Information Technology and Informatics from Rutgers University in 2011.
Rachelle Legrand
On-Air Reporter | Social Media | Freelance Writer 
Rachelle Legrand is an actor, TV reporter, and freelance writer located in the Greater New York City region. She is a recent graduate from the S.I. Newhouse School of Communications at Syracuse University where she holds a M.A. in Television, Radio and Film. She is also a graduate from Rutgers University where she holds a B.A. in Journalism & Media Studies and Africana Studies.
Rachelle has performed on stages across the east coast most recently in Little Shop of Horrors with A.C.T. in Connecticut. She most recently appeared on television as the entertainment reporter for Juice and Java as and anchor/reporter for Mornings on the Hill for Syracuse local programming. Currently, Rachelle freelances for American Theatre Magazine.
Victoria Musso
PR Manager
Victoria graduated Rutgers SC&I in 2016 with a major in Journalism & Media Studies and double minor in Psychology and Digital Communications, Information & Media. Since graduating, Victoria has worked across various PR agencies, from boutique to mid-sized, working with celebrity chefs and acclaimed restaurants, major food brands such as GODIVA and Focus Brands Restaurant Group (Moe's Southwest Grill, McAlister's Deli and Schlotzsky's), and consumer tech brands, including Google, YouTube, Tinder and more.
Combining her passion for food and interest in consumer tech brands, Victoria is currently the PR Manager at HelloFresh where she executes buzzy campaigns and leads the ongoing news engine programs across HelloFresh's growing brand portfolio, including HelloFresh, Green Chef, EveryPlate and Factor.
Alix Ruggiero
Corporate Citizenship Specialist
Alix graduated from the five-year Master of Communication and Media dual-program at Rutgers University in 2016. She is now a Corporate Citizenship Specialist at a global insurance company and has centered her career around corporate responsibility, diversity, equity and inclusion, and social impact.
Josh Rochotte
Product Manager
Josh Rochotte is a Ph.D. student in Information Science at the Rutgers University School of Communication and Information. His research uses human-centered data science methods to support mental health and personal wellness, as well as interactions with others across digital third places. Josh is also a Product Manager at Medidata Solutions, supporting Medidata Detect, a comprehensive data and risk surveillance solution for data managers and operational teams in clinical trials. He has spent his professional career working to design and support data capture and analysis systems for use in clinical research. A two time alum, Josh holds BA's in Psychology and ITI and his Master of Information in Data Science from Rutgers University. He is also an Advanced Certified Scrum Product Owner via the Scrum Alliance, and is a Certified Therapeutic Game Master.
Zack Morrison, BA Journalism/Media Studies 
TV Writer | Director | Digital Producer
Zack Morrison is a comedy writer and filmmaker from New Jersey. His work includes writing & directing the TV pilot, Canusa Street, and the Emmy-winning short musical, Everything's Fine: A Panic Attack in D Major. He also has created sketches and celebrity videos for major brands like Buzzfeed, Tasty, Esquire, and MTV. Zack has also worked as a writers assistant and script coordinator in late night comedy, with past credits including The Tonight Show Starring Jimmy Fallon, The Kids Tonight Show, Late Night with Seth Meyers, and Saturday Night Live. Zack has a MFA in television writing from Columbia University, and a BA from Rutgers University where he double-majored in journalism/media studies and digital filmmaking. He is also a proud member of the Rutgers Cap & Skull Society.
William Liss
Reporter for 11Alive, WXIA
William Liss is an award-winning journalist and news anchor for 11Alive, WXIA. Bill has been with the network since 1989. He focuses his reporting on special assignments, along with covering consumer, financial, and legal developments. He writes and anchors the popular WXIA Senior Source vignette series that appears on WXIA/WATL and on the 11Alive website. Having been named Georgia Broadcaster of the Year in 2012, Bill has earned almost a dozen Emmy Awards and the Silver Circle Award from the Southeast Chapter of the National Academy of Television Arts & Sciences,  the Edward R. Murrow Team Investigative Reporting Award, plus reporting awards from the  Associated Press, the Association of Black Journalists and the Atlanta Bar Association.  
He is a graduate of Rutgers University, where he served on its Board of Trustees, and he holds a Juris Doctor from Seton Hall University.
Yurrie Ro
Production Coordinator 
Yurrie Ro is currently a production coordinator. Having graduated from SC&I as a Journalism & Media Studies major in 2017, she was able to land her first internship at NBCUniversal and working for Condé Nast, ViacomCBS, and now Gravity Media/Meta.
Nadia Gidwani, BA Communication 
Vice President at GCI Health
Nadia Gidwani's passion for healthcare, diversity and inclusion shines through in this inspirational interview. Nadia's sage advice will help you overcome uncertainty on your career journey and show you how to the change the way your industry looks for the better.  Always remember: you can make it too if you are passionate about what you do! 
Lauren Stone
UX/Product Designer at Florence Healthcare
Whether you are starting your career or changing your career, Lauren Stone has you covered. Lauren's diverse experience and entrepreneurial spirit is on display in this interview. Her career advice and expertise is useful to professionals in every field.
Colin DeVries, MCM '18
Media Relations at NYU Langone Health
Colin DeVries' career journey has taken him everywhere from courtrooms to newsrooms to natural disaster zones. He has advice and insight for professionals in every industry, and in this video, he even shares sage advice he received from legendary broadcast journalist Anderson Cooper! 
Shaun Mickus, BA '91, MCIS '93
Senior Director of Local Community Impact at Johnson & Johnson
Shaun Mickus is an example of how communication skills can be used to greatly improve society. Shaun's background in communication was the catalyst for his career in sustainability, strategic philanthropy, and community relations. Learn about these topics, CSR, ESG, and more, and discover how to start your career in these fields and be a force for positive change.
Skylar Allen Frederick, BA Communication '15 
Influencer Marketing Manager at Native
Interested in becoming a social media professional and don't know where to start? Skylar began her social media career right here at Rutgers. Listen to her journey, and learn how to potentially jumpstart your social media career and build your personal brand.
Lauren Bell, MI '18
Digital Imaging Technician at Princeton University
Preserving our cultural heritage is a true passion for Lauren Bell – one that she's turned into a career. Lauren discusses her extensive experience from Frick Art Reference Library, Rutgers University Special Collections and University Archives, and the Museum of Modern Art to inform your career journey.
Shady Beshai, ITI '19, MI '20
Data Scientist at Panasonic
According to Shady's LinkedIn, he is a "Data nerd determined to change the world one project at a time." Find how you can change the world too through and career in data as well! Shady is a Rutgers SC&I student through and through, and his career journey will certainly help you! 
Josie Faass, Ph.D 
Executive Director of the Robert Schalkenbach Foundation
Josie Faass Ph.D has a wealth of experience, and it is on display in this video. From program development and evaluation, quantitative and qualitative research, writing, and grant writing, Dr. Faass has something to for everyone in the informative video.
Beth Rizzotti, MI '91
SVP, Business Information Service at LHH
"Networking is critically important from the first day you are at SC&I all the way through your career!" Beth Rizzoti delivers a wealth of insight to all communication and information students and professionals! Hear her passion and enthusiasm, and get inspiration on your career from here experience, knowledge and passion
Andrea Simzak Levandowski, MLIS '08
Project Manager for Small Business Development and Technology at New Jersey State Library
Perseverance and persistency are how Andrea Levandowski got her foot in the door, and maybe those same qualities will be useful for you! See Andrea's story and find your way into you desired industry whether it is Libraries or any other communication and information field.
Peter Sutton, MI '19
Archivist for Audiovisual Collections
You never know where your career may take you! This video featuring Peter Sutton will show you that your degree and experience can take you many places! Look at all the opportunities available (like the SC&I Career Job Board!), and one of them may be your perfect opportunity.
Anusha Muralidharan, MI'19
Associate Application Developer at ADP
If you are interested in a data career, look no further than Anusha Muralidharan. Anusha is passionate about data processing, predictive analysis, machine learning, and information visualization! Hear how the MI program helped her and her career, and how the MI program will surely help your career as well.